The Strafford County Sheriff's Office is nationally accredited by CALEA who maintain an access portal which allows for comment and feedback with regard to candidate agencies seeking initial accreditation or reaccreditation status. That access is provided as an opportunity for comments, commendations, and other information regarding the agency's quality of service or other information relevant to the accreditation process. Below is a link to leave comments for CALEA.https://cimrs2.calea.org/592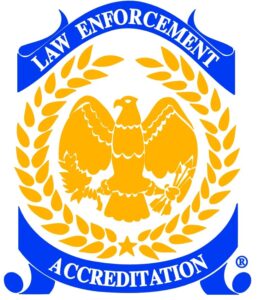 The Strafford County Sheriff's Office, including its Communication Center, is a nationally-accredited law enforcement agency that has been found to be in full compliance with the professional standards established by the Commission on Accreditation for Law Enforcement Agencies (CALEA). CALEA is a non-profit agency founded in 1979 to establish a series of professional standards for law enforcement agencies throughout the world. The accreditation program is open to all types of law enforcement agencies. It provides a process to systematically conduct an internal review and assessment of the agencies' policies and procedures and make adjustments wherever necessary to meet a body of internationally accepted standards. These standards upon which the program is based reflect the current thinking and experience of law enforcement practitioners and researchers. Major law enforcement associations, leading educational and training institutions, governmental agencies, as well as law enforcement executives internationally, acknowledge CALEA and its Accreditation Program as benchmarks for today's law enforcement agency.
· CALEA Accreditation requires an agency to develop a comprehensive, well thought out, uniform set of written directives. This is one of the most successful methods for reaching administrative and operational goals, while also providing direction to personnel.
· CALEA Accreditation standards provide the necessary reports and analyses a CEO needs to make fact-based, informed management decisions.
· CALEA Accreditation requires a preparedness program be put in place – so an agency is ready to address natural or man-made unusual occurrences.
· CALEA Accreditation is a means for developing or improving upon an agency's relationship with the community.
· CALEA Accreditation strengthens an agency's accountability, both within the agency and the community, through a continuum of standards that clearly define authority, performance, and responsibilities.
· Being CALEA Accredited can limit an agency's liability and risk exposure because it demonstrates that internationally recognized standards for law enforcement have been met, as verified by a team of independent outside CALEA-trained assessors.
· CALEA Accreditation facilitates an agency's pursuit of professional excellence.
Accreditation Manager – Robert T. Fitzsimmons